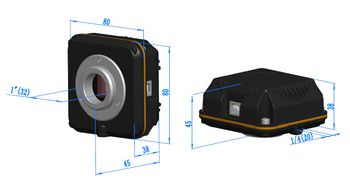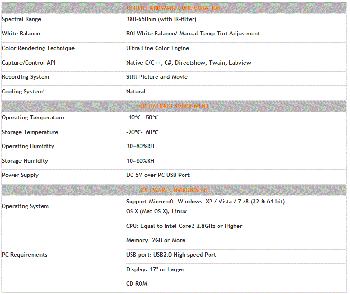 ToupTek LCMOS High-Performance C-mount USB 2.0 CMOS Color Cameras
AVC Emporium
LCMOS Series C-mount USB 2.0 CMOS Camera - Sensor resolution from 1.2 MP to 14MP with common control interface - On-board memory for perfect synchronization, higher frame rate and stable performance; - High performance cooling structure, ensures stable image - C-mount for maximum optical comaptibility - Powered through the USB cable - Ultra-Fine color engine with for high-accuracy Bayer reconstruction - Includes ToupView video & image processing application - Includes Windows/Linux/OSX multiple platform SDK - Includes Native C/C++, C#, DirectShow, Twain Control API

*Manufacturer's specifications subject to change without notice.
---

AVC Emporium/Alternative Vision Corporation has been for over 15 years a distributor of high-performance imaging components and equipment to OEMs and systems integrators. Our current product lines include stock and custom monochrome and color cameras, User-programmable FPGA smart cameras, visible/NIR/SWIR multispectral cameras, vision processors, stock and custom CMOS visible/NIR, color and LWIR image sensors, manual and motorized NIR/SWIR/MWIR/LWIR lenses, laser optics, finite-conjugate optics, optical and imaging system design services, CameraLink, USB 3.0 and GigE camera cables and a selection of unique optical components.
View Products
Company Website