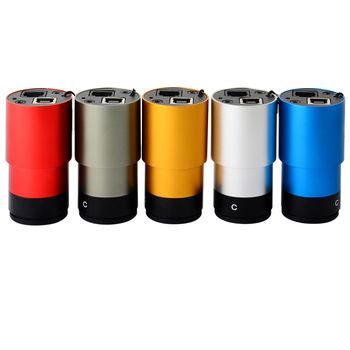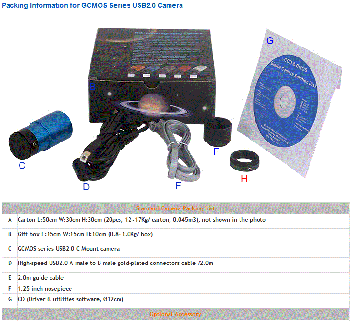 ToupTek GCMOS Series USB 2.0 CMOS 1.25" Telescope Guiding Camera
AVC Emporium
- Carefully selected sensor with: - 1280 x 960 3.75 micron square pixels binnable to 640 x 480 - 28 fps @ 1280x960 and 30 fps @ 640x480 - 82 db dynamic range, 44 db maximum SNR - Low dark current to permit long exposures - up to 15 seconds - 1/3" size (4.8 x 3.6 mm active area) - Rolling shutter - Protective window with double-sided AR coating (Mono Vis/NIR) or IR-Cut filter (Color or Mono-Visible) - A built-in ST4 auto guider port for the easy connection to any SBIG-compliant auto guider

*Manufacturer's specifications subject to change without notice.
---

AVC Emporium/Alternative Vision Corporation has been for over 15 years a distributor of high-performance imaging components and equipment to OEMs and systems integrators. Our current product lines include stock and custom monochrome and color cameras, User-programmable FPGA smart cameras, visible/NIR/SWIR multispectral cameras, vision processors, stock and custom CMOS visible/NIR, color and LWIR image sensors, manual and motorized NIR/SWIR/MWIR/LWIR lenses, laser optics, finite-conjugate optics, optical and imaging system design services, CameraLink, USB 3.0 and GigE camera cables and a selection of unique optical components.
View Products
Company Website