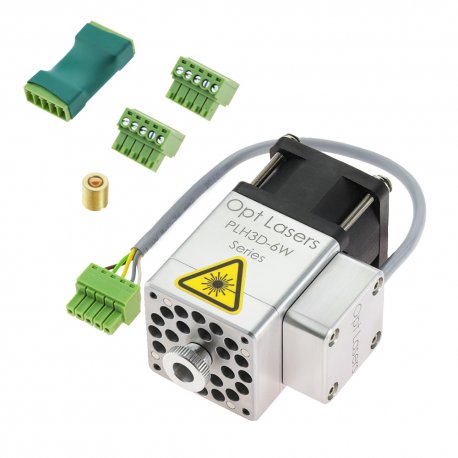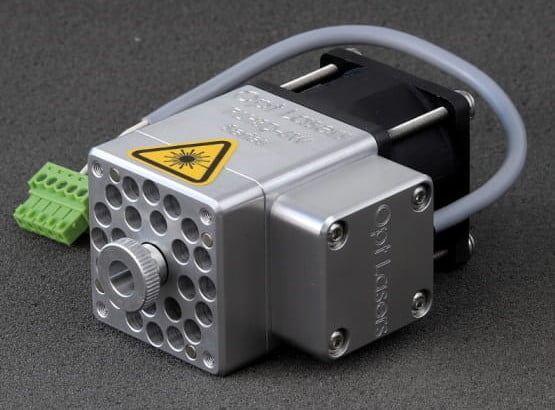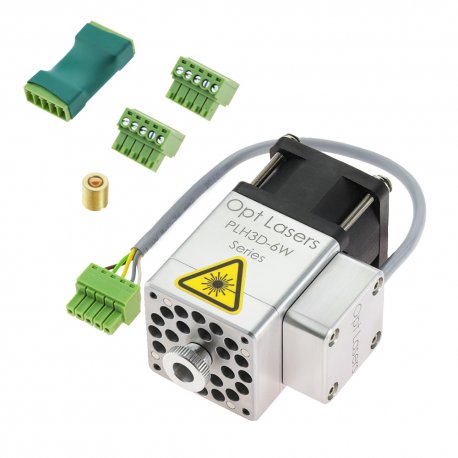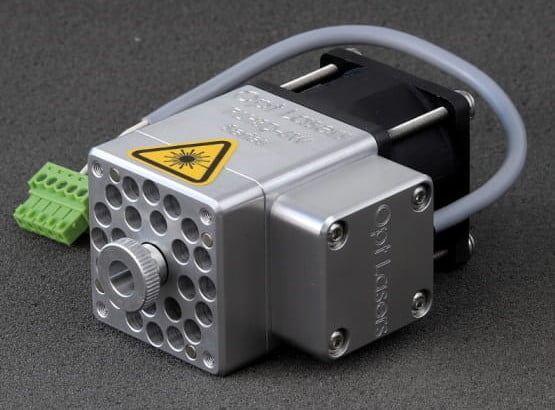 PLH3D-6W-XF laser head for CNC machines
Opt Lasers, a brand ofTomorrow's System Sp. z o.o.
The PLH3D-6W-XF laser head is a laser attachment for a CNC machine. The CNC laser is based on a 450 nm laser diode with a power of 6 W. This laser upgrade includes a laser driver and heat sink to ensure optimal working conditions of the diode used. Our high-quality laser head has an aluminum housing that protects the interior from damage and dust. Together with the CNC laser, you can buy high-quality accessories (adapter, docking station, nozzle, lenses) and safety glasses. The high-power laser is intended mainly for professional use.

*Manufacturer's specifications subject to change without notice.
---

We offer laser solutions in various fields. From disco lasers, by infrared illuminator for the cameras to cutting and engraving lasers. We offer a wide selection of laser diodes, laser modules and laser components. As far as possible we will try to expand our offer with the new items.
View Products
Company Website