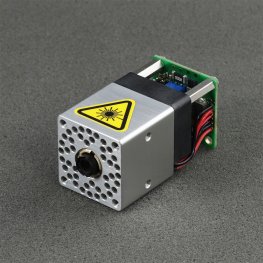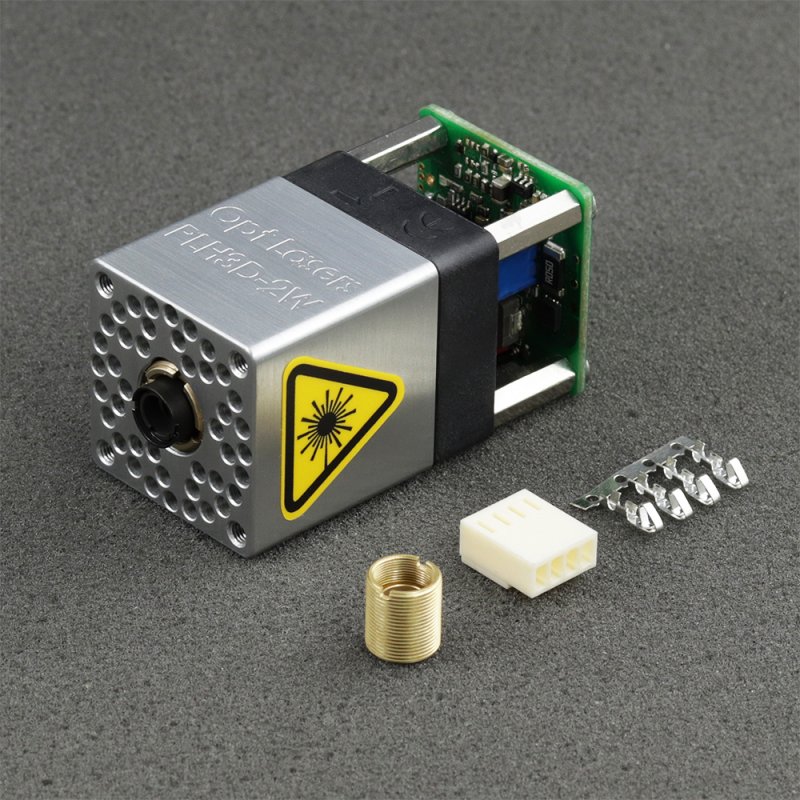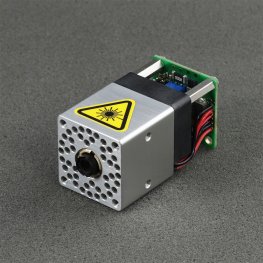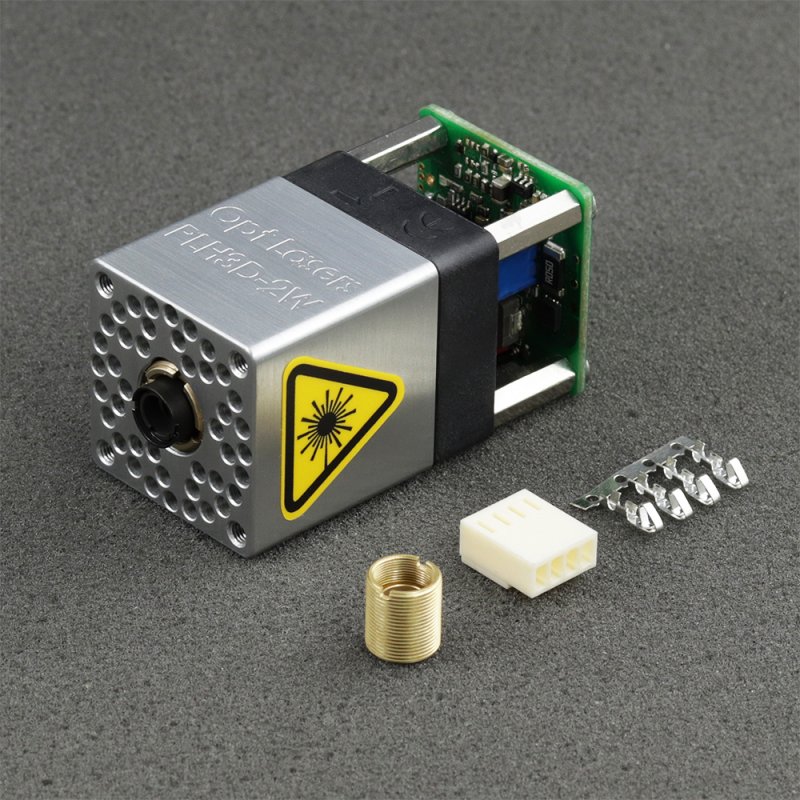 PLH3D-2W laser head for 3D printers
Opt Lasers, a brand ofTomorrow's System Sp. z o.o.
The 3D printer laser has an extremely small size, which allows it to be mounted even in small and delicate machines. Blue laser head extends the capabilities of the 3D printer with cutting and engraving. PLH3D-2W can be used when working with materials such as wood, plywood, balsa, cardboard, leather, most plastics, as well as when cutting rubber and textiles. Like other laser heads from the PLH3D series, it has an aluminum housing, a built-in controller and a fan. That is why the high-class 2W 450 nm laser diode used works in optimal conditions, which positively affects its lifetime.

*Manufacturer's specifications subject to change without notice.
---

We offer laser solutions in various fields. From disco lasers, by infrared illuminator for the cameras to cutting and engraving lasers. We offer a wide selection of laser diodes, laser modules and laser components. As far as possible we will try to expand our offer with the new items.
View Products
Company Website