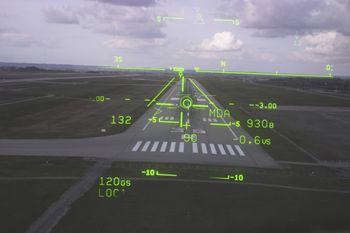 Custom Diffractive Waveguides for Your HUD and HMD Systems
Holographix LLC
Holographix has extensive experience building diffractive waveguides and has worked with, or is currently working with, many of the pioneers in this market. Holographix' build-to-specification philosophy allows each of our customers to leverage our waveguide fabrication expertise for their specific application. Holographix has significant experience in the following areas: - Fabrication of single and multi-substrate (laminated) waveguide configurations - Fabrication of color waveguide configurations - Large area (>300mm) slanted and blazed grating design and fabrication - Custom thin-film coatings: Beamsplitter, Mirror, Anti-reflective, Variable Transmission - Precision grating-to-grating alignment - Precision grating-to-substrate alignment - Multiple proprietary replication materials - Manufacturing from prototyping to production quantities

*Manufacturer's specifications subject to change without notice.
---

Holographix LLC is the industry leader in nano- and micro-replication. Our proprietary replication technology enables us to produce state-of-the-art structured surfaces and optical devices that are used in a wide array of industries including spectroscopy, life sciences, semiconductor, aerospace, defense, display, telecommunication, metrology, and precision measurement. With a company-wide emphasis on quality, Holographix maintains a rigorous and ISO 9001:2008 certified Quality Assurance program.
View Products
Company Website