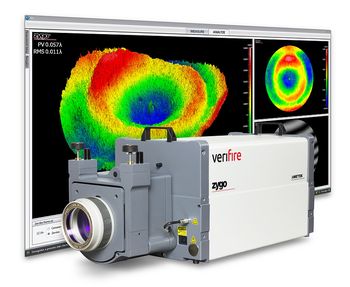 ZYGO Verifire™ Laser Interferometer
Zygo Corporation
ZYGO's Verifire™ interferometer system provides fast high-precision measurements of plano or spherical surfaces, and transmitted wavefront of optical systems and assemblies. Measure glass or plastic optical components – like flats, lenses, and prisms – and even precision machined metal and ceramic surfaces. A true laser Fizeau design, the Verifire™ system expands upon ZYGO's unmatched experience in surface form metrology. The on-axis configuration combined with ZYGO's patented acquisition algorithms and full-featured Mx™ metrology software enables high-precision surface form metrology with advanced analysis capabilities.

*Manufacturer's specifications subject to change without notice.
---
Zygo Corporation is a worldwide supplier of optical metrology instruments, high precision optical components, and complex electro-optical system design and manufacturing services. We strive to enable customer success by delivering innovative precision optical and metrology solutions.
View Products
Company Website