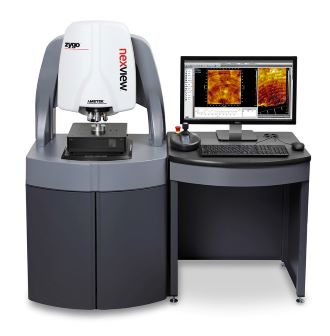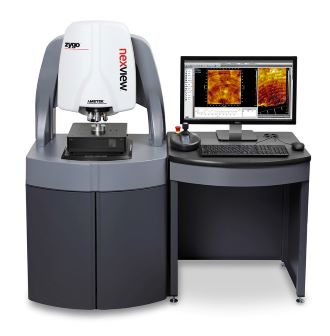 ZYGO Nexview™ 3D Optical Profiler for Precise Surface Topography and Film Thickness Metrology
Zygo Corporation
ZYGO's leading Nexview™ 3D optical profiler provides fast, precise, non-contact surface metrology of roughness, topography, step-heights, and micro-geometry. The system also performs quantitative areal metrology of thickness and topography of thin films (≥50 nm), with no sample preparation – enabling a wide range of metrology capabilities on a single instrument. The Nexview profiler measures topography of virtually any surface from a super polished optical surface with sub-Angstrom surface roughness, to steep machined angles up to 85 degrees.

*Manufacturer's specifications subject to change without notice.
---
Zygo Corporation is a worldwide supplier of optical metrology instruments, high precision optical components, and complex electro-optical system design and manufacturing services. We strive to enable customer success by delivering innovative precision optical and metrology solutions.
View Products
Company Website