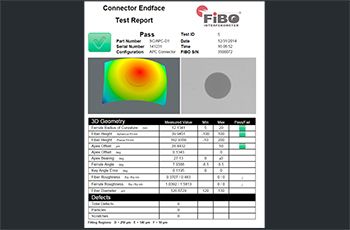 FIBO Interferometers
Promet Optics
The FiBO brand of true phase-shifting Michelson interferometers for non-contact fiber optic endface testing combines 3D surface mapping and defect detection in a compact, rugged and portable design. Standing only about 6.5 inches tall, FiBO is powered by a simple USB 3.0 interface and features a vibration insensitive optomechanical design.

*Manufacturer's specifications subject to change without notice.
---

Promet Optics was founded in 1993 by Lubomir and Hana Koudelka as an optomechanical design and production service provider for Minnesota-based leading-edge security and defense technology companies. Promet has a 20-year history of successfully completing projects for a diverse range of customers in both the commercial and defense sectors in areas including medical and military applications, biometrics, machine vision, and aerospace.
View Products
Company Website