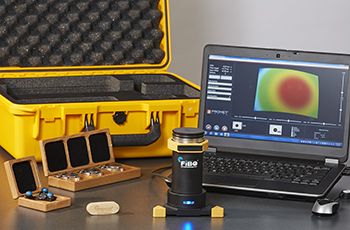 FiBO 250 Interferometer
Promet Optics
FiBO® 250 interferometer is a fully automated solution for fast and accurate fiber optic connector endface testing. 3D surface metrology and advanced defect detection capabilities are combined in one compact and portable system. Applications • Fiber production • QA inspection and documentation • Supplier qualification • Aerospace/military vehicle field service • Go/no go evaluation • Platform testing

*Manufacturer's specifications subject to change without notice.
---

Promet Optics was founded in 1993 by Lubomir and Hana Koudelka as an optomechanical design and production service provider for Minnesota-based leading-edge security and defense technology companies. Promet has a 20-year history of successfully completing projects for a diverse range of customers in both the commercial and defense sectors in areas including medical and military applications, biometrics, machine vision, and aerospace.
View Products
Company Website