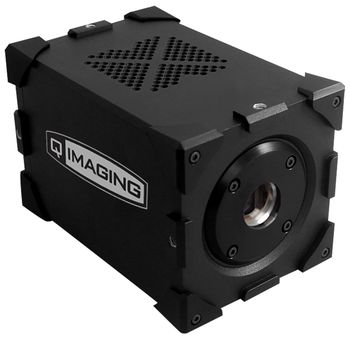 Q1400BSI Scientific CMOS Camera
Photometrics
The QI400BSI camera features the first scientific-grade backside illuminated (BSI) CMOS sensor providing the highest quantum efficiency (QE) available on the market today. For biomedical applications the extreme QE attained from BSI technology delivers new depths of sensitivity to any imaging or detection application.
*Manufacturer's specifications subject to change without notice.
---

Photometrics designs and manufactures high-performance CMOS, EMCCD and CCD cameras, and other imaging solutions for life science research. Photometrics offers comprehensive OEM support, including fully characterized, cost efficient imaging systems and components that provide the best solutions for customers' unique requirements. Photometrics is a registered ISO 9001:2008 company and headquartered in Tucson, Arizona in the United States.
View Products
Company Website