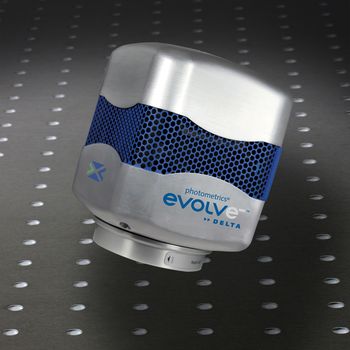 Evolve 512 Delta EMCCD with LightSpeed
Photometrics
Designed specifically for demanding Super Resolution applications, the Evolve 512 Delta EMCCD camera delivers an unprecedented new level of speed and sensitivity. The camera also provides superior quantitative and detection performance, with accurate and precise triggering capability. Available with LightSpeed mode fo r3,000 frames per second.

*Manufacturer's specifications subject to change without notice.
---

Photometrics designs and manufactures high-performance CMOS, EMCCD and CCD cameras, and other imaging solutions for life science research. Photometrics offers comprehensive OEM support, including fully characterized, cost efficient imaging systems and components that provide the best solutions for customers' unique requirements. Photometrics is a registered ISO 9001:2008 company and headquartered in Tucson, Arizona in the United States.
View Products
Company Website