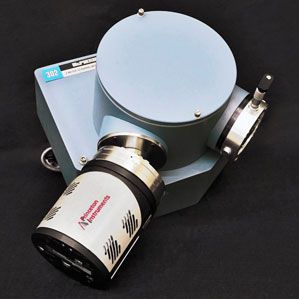 Premium detectors, specialized spectrometers
McPherson
McPherson and Princeton Instruments are pleased to announce introduction of a new Add-In for Princeton Instruments' powerful 64-bit LightField® software that seamlessly controls McPherson's deep UV and soft X-ray spectrometers and Princeton Instruments soft x-ray cameras. This Add-In allows users to keep all the benefits of LightField including easy setup and access to exclusive features like the real-time math engine, SmartSearch, and the virtual optical bench for conveniently managing multiple experimental setups.

*Manufacturer's specifications subject to change without notice.
---

McPherson is a manufacturer of scientific instruments, with over 60 years' of experience. We specialize in high performance spectrometers and purpose built spectroscopy systems. We also know the soft x-ray and vacuum ultraviolet region and provide related state of the art components and services. Our optimized spectrometers are for wavelengths from 1 nanometer to 20 microns and energies from 0.05 eV up to 2 keV.
View Products
Company Website