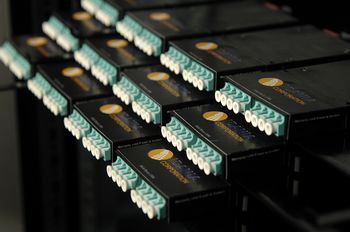 Patented Tray for 8 Fiber Cassette Modules
CE Communication Services, Inc.
Patented design. This 1U rack tray can hold up to 48 fiber connections. It comes ready-to-install with machined hardware - it fits easily into all data center cabinets. Each tray holds up to 6 cassettes. Use cassettes to connect LC to MTP fiber optic wiring. Use Cassette Trays to organize and accurately label your data center fiber. Shop online, or call to dicsuss and order with our friendly staff.

*Manufacturer's specifications subject to change without notice.
---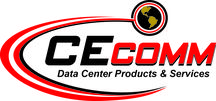 CE Comm is a certified Massachusetts woman owned business that distributes and manufactures data center products, specializing in network infrastructure, cable and wire management, fiber and copper cabling, as well as network expansions, migrations and upgrades. Core products include Data Center connectivity and cable management solutions: - Fiber optic products - Copper products - Cable management, and - Data center accessories Our expert staff can help you order items with the proper ratings and specifications for any application. Get answers to technical questions. Our products are UL certified and guaranteed for life. Manufacturing facilities in MA and IN. Easy online shopping.
View Products
Company Website