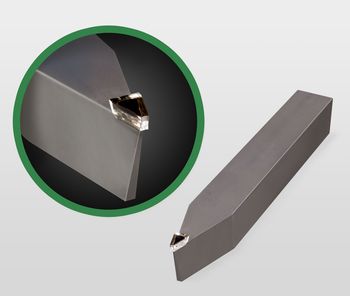 Diamond tools
Technodiamant USA Inc
Natural and synthetic single crystal diamond tools for precision machining of optics. Waviness as low as <.05um over 100 degrees possible. High clearance tools available with up to 40 degrees of front clearance. Included angles for diffractive optics can be held to within .1 degree.

*Manufacturer's specifications subject to change without notice.
---

Technodiamant is a supplier of quality diamond tools used for producing finished optics made of aluminum, brass, copper, and other non-ferrous metals and crystals. Single crystal natural diamond, HPHT synthetic diamond, MCCVD diamond and PCD tools are available. Low waviness tools <.05um are available as well as included angle tools held to within .1 degree. Core drills and grinding wheels are also offered in diamond or CBN. Technodiamant also produces custom diamond windows used for UV and IR applications.
View Products
Company Website