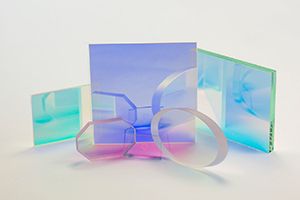 Custom Plate Beamsplitters
Sydor Optics, Inc.
- Plate Beamsplitter Manufacturing Limits (part size, material type and thickness dependent): - Diameter: ≤ 300mm - Length / Width: ≤ 225mm x 200mm - Thickness: ≤ 100mm - Thickness Tolerance: ± 0.01mm - Reflection/Transmission (R:T) : 90:10 – 10:90 - Cosmetics (MIL-PRF-13830B) : 60-40 to 20-10 - Surface Roughness – before coating: ≥ 5 Ǻ rms - Reflected Wavefront Error (RWE) – before coating: ≥ 1/20 wave over clear aperture - Transmitted Wavefront Error (TWE)* – before coating: ≥ 1/20 wave over clear aperture - Clear Aperture: ≤ 95%

*Manufacturer's specifications subject to change without notice.
---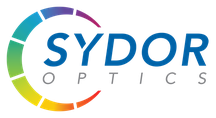 Sydor Optics is a custom manufacturer of precision flat-surfaced, parallel and wedged glass optical components specializing in double-sided polishing, continuous pad & pitch polishing, CNC machining and laser machining. Prototype to high-volume products include wafers, windows, filters, mirrors, optical flats, wedge prisms, light pipes, plate beamsplitters, and coating witness samples. Finished optical products go through a meticulous visual inspection process utilizing a wide range of state-of-the-art metrology equipment. Additional capabilities include ultrasonic cleaning in a cleanroom environment and cleanroom packaging. Sydor Optics is ITAR Registered and ISO 9001:2008 Certified.
View Products
Company Website