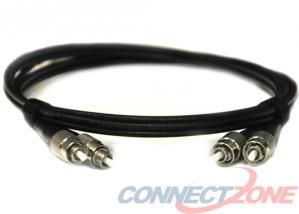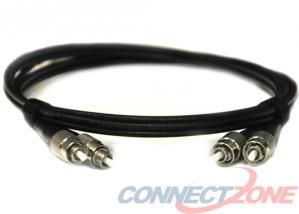 Custom Color MMF Cables
ConnectZone
We stock 62.5/125 Black multimode optical fiber cables, commonly used for short distance data transmissions. Multimode fiber optic cables (MMF) is the technology associated with light impulses being transferred through fiber stands. Multimode fiber cables carry more information than conventional copper wires & is less subjected to electromagnetic interference. These cables are great for: Networking solutions, Communications, Telecom & Data Transfers.

*Manufacturer's specifications subject to change without notice.
---

ConnectZone is your online resource for high quality cables, fiber optics and networking equipment. Located just North of Seattle, WA, ConnectZone has been providing cables, cords, and accessories to a wide range of industries since 2004.
View Products
Company Website