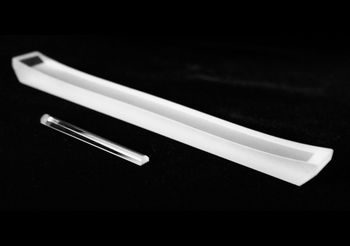 Aspheric optics
R. Mathews Optical Works, Inc.
R. Mathews Optical Works, Inc. has been a custom manufacturer of aspheric lenses since 1978, being able to take your design from prototype to production, all made in the USA. We also specialize in acylinders, cylinders, spherical and aspheric mirrors. Material include all glass types, silicon and germanium plano work, MgF2 and CaF2.

*Manufacturer's specifications subject to change without notice.
---

Custom manufacturer of precision aspheric lenses and mirrors and acylinder lenses. Mathews Optical also manufacturers spherical lenses and mirrors, cylinders, windows and plano work in prototype and production volumes.
View Products
Company Website