Multi-Configurable Polishing System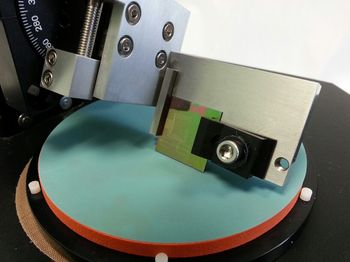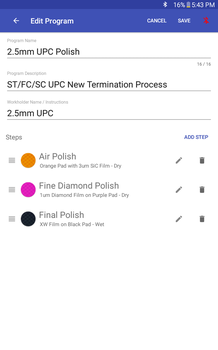 Maximum flexibility for optical surface processing is now available with NOVA™. This configurable system supports a variety of polishing applications from connectors to waveguides, and bare fibers to custom components. NOVA™ is scalable for R&D projects, mass production, and the rigors of high-reliability field installation. Wireless tablet control with an Android interface provides the programming freedom required for research, as well as simplified step-by-step operation for manufacturing technicians. Integrated video modules are available for real-time process and surface inspection.
*Manufacturer's specifications subject to change without notice.
---

KrellTech manufactures advanced polishing systems and equipment for processing photonic components for markets ranging from telecom/datacom to industrial, and bio-medical to avionics. Our innovative approach to optical processing incorporates polishing with in-line inspection techniques for immediate quality feedback, reduced material handling and increased throughput, encompassing all facets of optical termination.
View Products